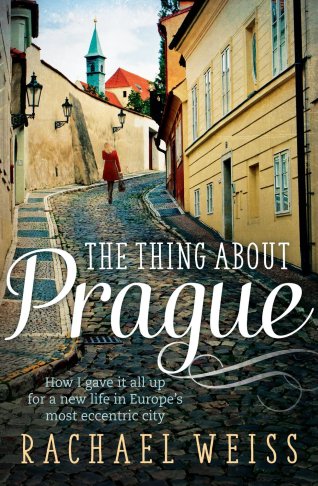 More Details On This Book
The Thing About Prague (2014)
"I'd like to say that my decision to move to Prague permanently was based on something grand and noble – a desire to trace my roots, a sense of adventure, my literary heart yearning to burst into flower in the sweet soil of Old Europe – but I can't. The truth is that I had nothing better to do."
When Rachael Weiss left a good job, Thelma the cat and a normal life in Sydney for the romantic dream of being a writer in Prague she intended to stay forever. She lasted just three years, exasperated by the eccentricities of her ancestral city and the mind-boggling bureaucracy and customs of a country that values beer and potatoes above everything else.
In this surprising and generous memoir full of warmth and unstoppable sociability, Rachael attempts to write her great novel, buy an apartment (any apartment!), dodge unscrupulous employers, and perhaps find love. She gets lost in the woods with a Kyrgyzstani software engineer who wants to eat humans, finds herself leading services at the Spanish synagogue with no real idea of what she was doing and spends long nights drinking beer with a colourful cast of crazy, warm and slightly mad locals and expats.
Rich in absurdities and gentle humour, The Thing About Prague is rife with insight, culture clashes, friendships and above all charm.
NOTE: The book is now available in all formats in Australia & Europe, and as an e-book in the US. The print edition will be published in the US in June 2015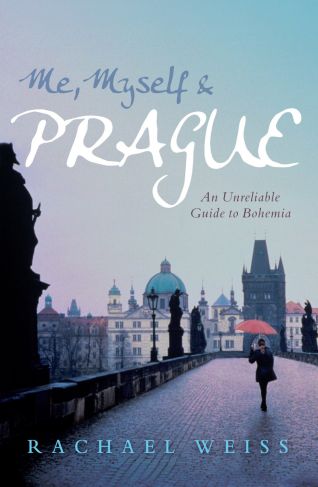 More Details On This Book
Me, Myself and Prague (2008)
"I tripped across the Charles Bridge just before first light, all alone apart from a sleepy pickpocket just clocking on for the morning shift, my heels clacking on the cobblestones, the early morning sky a beautiful deep blue."
Armed only with a romantic soul and a pressing need to escape her overbearing family, Rachael Weiss heads for Prague in search of her Bohemian roots, with vague plans to write the next great Australian novel and perhaps, just perhaps, fall madly in love with an exotic Czech man with high cheekbones.
They make it seem so easy, those other women who write of uprooting themselves from everything they know, crossing the world and forming effortless friendships with strangers, despite not understanding a word they say, while reinventing themselves in beautiful European cities. So it's not surprising that Rachael is completely unprepared for the realities that confront her in her strange new world. Initially starry-eyed, she quickly has to grapple with perplexing plumbing, extraordinarily rude checkout chicks, and the near-incomprehensible Czech language.
In this warm and witty tale of life in a foreign land, Rachael, somewhat to her own surprise, finds herself gradually creating a second home in Prague, complete with an eccentric and unlikely tribe of extended family and friends; and realises along the way that while she's been striving so hard to become someone else, she has inadvertently grown to rather like the person she has always been.
Me, Myself + Prague is a sweet and surprising memoir of discovering hope, self, family and friendship, Czech-style.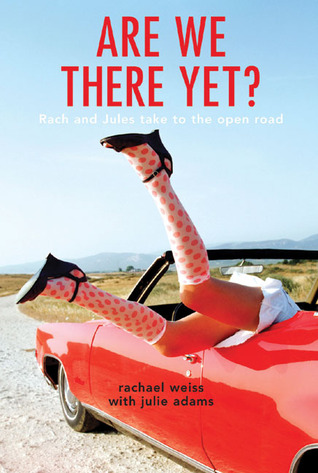 More Details On This Book
Are We There Yet? (2005)
"For two glorious weeks we're going to forget about work, leave all care behind, run away from the empty routine of our lives and pretend we are Thelma and Louise, minus the assault and descent into a criminal vortex, of course."
Rach and Jules, two thirty-something gals, hit the road in search of the ultimate solo holiday and the secret to eternal happiness.
Are We There Yet? is part travelogue, part road trip and for the most part extremely funny. When they're not trying to tone their bums and impress their sexy, if not-so-bright, fitness leader, dis'ing divorcees over the ninth bottle of chardy, or questioning the pampered existence of Namronette Kitten Seven Space Kitten with a Mission, Rach and Jules are on a quest for truth, honesty and the perfect pub pash. Along the way they contemplate the really big questions, like: What does a single girl do for sex these days? Is there such a thing as a meaningful internet date? What happens when your best friend has the nerve to fall in love? And is it okay to eat basil after it's been stuffed down a bloke's trousers?
Whether you've been single, are single, know someone who's single or might indeed be single sometime in the future, Are We There Yet? will have you laughing all the way to the health spa or the nearest bar.